Holiday Hours
Thanksgiving Day: Closed
Christmas Eve: Open Regular Hours
Christmas Day: Closed
New Year's Eve: Open Regular Hours
New Year's Day: Closed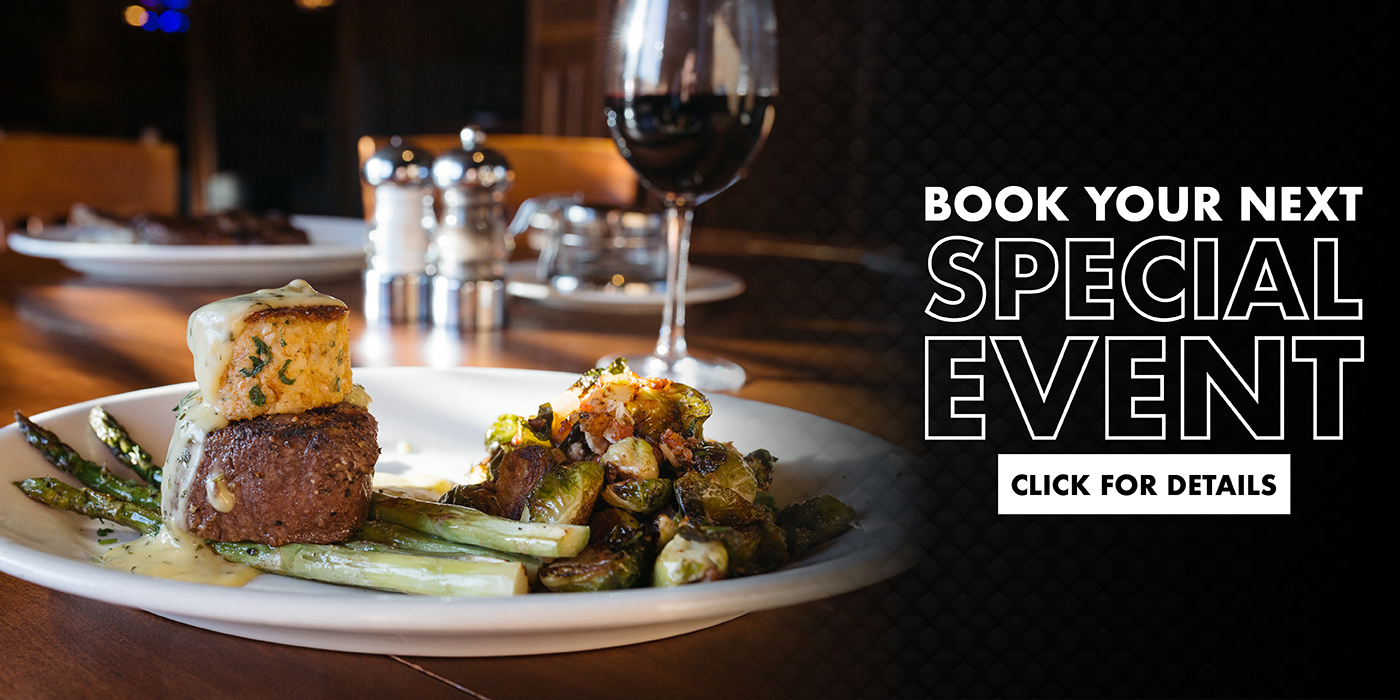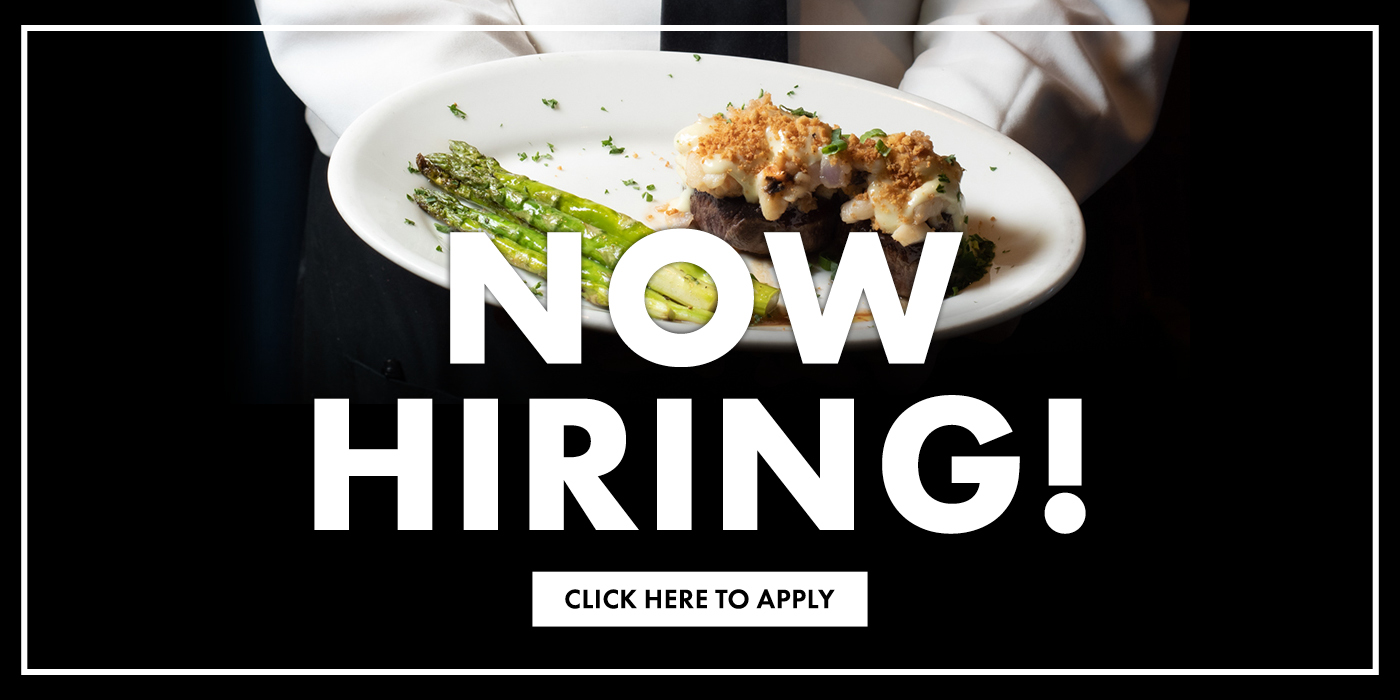 Appetizers
Johnny's Signature Meatballs

15

House-made meatballs covered in marinara sauce, parmesan cheese and basil

Italian Sausage Stuffed Mushrooms

13

Smothered with fresh mozzarella cheese and baked

Crispy calamari served with marinara and Johnny's dipping sauce

Johnny's Toasted Ravioli

12

Blended cheese ravioli with marinara
Light Portion – 7

Grilled focaccia bread, Roma tomatoes, goat cheese, onions, olive oil and basil
Light Portion – 7

Fresh baked bread stuffed with sausage, peppers, onion, fresh mozzarella and colby cheese, served with marinara sauce
Light Portion – 8

Bubbly blend of melted cheeses, spinach and artichokes, served with toasted sourdough baguettes

Classic Shrimp Cocktail

17

Jumbo shrimp served with cocktail sauce and Johnny's dipping sauce

Pan Seared Sea Scallops

21

Seared jumbo scallops with brussels sprout slaw, tossed in Johnny's hot bacon dressing

Made in-house and served with toasted crostini for dipping

Shoestring zucchini fries served with a rémoulade dipping sauce

Little Italy Combination

24

Portion of the calamari marinara, sausage bread, toasted ravioli and bruschetta
Entrée Salads
Additions: Garlic Sautéed Shrimp 6 | Grilled Salmon Fillet* 7 | Grilled Chicken Breast 5
Johnny's Supper club Spinach

15

Spinach, sun-dried tomatoes, sweet toasted pecans, crispy prosciutto and a hard cooked egg with Johnny's hot bacon dressing

Spring greens, tri-colored apples, Gorgonzola cheese and sweet toasted pecans with Johnny's Waldorf dressing

Spring greens, pecan-crusted goat cheese, apple, carrots and Gorgonzola cheese with a white balsamic vinaigrette

Chopped grilled chicken, iceberg lettuce, Gorgonzola cheese, tomato, bacon, diced avocado, fried onion strings and Johnny's Tribute dressing

Romaine, garlic croutons and parmesan cheese with a house-made Caesar dressing

Iceberg wedge covered in blue cheese dressing, cherry tomatoes, sliced pepperoncini, sliced red onions and chopped bacon
Soups
BAKED POTATO

Cup 5 | Bowl 7

French Onion

Cup 5 | Bowl 7

Minestrone

Cup 5 | Bowl 7
Autograph Pastas
Served with a house salad and fresh baked focaccia bread.
Side Salad Substitute: Caesar 4 | Spinach 5 | Wedge 5 | Goat Cheese 6
Pasta layered with seasoned ricotta cheese, plum tomatoes, meat sauce and fresh mozzarella cheese

Marilyn's Trademark! Blended cheese ravioli topped with lobster, shrimp, artichokes, prosciutto, spinach and sun-dried tomatoes, served in a garlic cream sauce

three Cheese Ravioli & Shrimp Rosa

22

Ravioli filled with a blend of cheeses, shrimp and spicy Rosa sauce

Shell pasta baked in a rich cream sauce with lobster and a crunchy bread crumb topping

Angel hair served with a grilled chicken breast, sun-dried tomatoes and prosciutto in a parmesan cream sauce

Shiitake Steak Risotto

35

Beef medallions alongside sautéed shiitake mushrooms and spinach, served over parmesan risotto and covered with cabernet demi-glace

Seafood Pasta Pomodoro

27

Shrimp, mussels, scallops, garlic, spinach and portabella mushrooms atop of fettucine with olive oil and an aromatic tomato broth

Chef Andy's Homestyle Cavatappi

22

Spicy Italian sausage, portabella mushrooms, cavatappi and spicy tomato cream sauce

scallops and arugula Risotto

30

Seared scallops, lemon butter, cherry tomatoes, arugula and shaved Asiago cheese, served over parmesan cheese risotto
Traditional Pastas
Additions: Garlic Sautéed Shrimp 6 | Grilled Salmon Fillet* 7 |Grilled Chicken Breast 5
Johnny's Italian Sausage 3.5 | Mushrooms & Thick-Cut Bacon 3
Classic Spaghetti & Meatballs

21

Spaghetti served with our signature marinara sauce and house-made meatballs

Fresh basil, red cherry tomatoes and shaved Asiago cheese with angel hair

Fettuccini served in a garlic cream sauce
Steaks
All of Johnny's entrées are served with our house salad and fresh baked focaccia bread.
Choice of garlic mashed potatoes, fresh vegetables, pasta marinara or baked potato.

Our bred-to-be-the-best premium steaks are hand selected and aged a minimum of 28 days.
Johnny's Steak De Burgo

38

Our signature steak – 6 oz. filet, roasted garlic, basil and oregano served in a cream sauce

Johnny's Filet Medallion Trio

36

Three individual filets topped with horseradish, Gorgonzola and parmesan crusts, served in a rich demi-glace

Beef medallions served with sautéed shiitake mushrooms, topped with a brandy cream sauce and asparagus

Filet topped with a Johnny's crab cake, asparagus and béarnaise sauce

9 oz. top sirloin served with three jumbo shrimp, spicy tomato sauce and balsamic drizzle

Midwest's Best Filet Mignon

6 oz. 36 | 10 oz. 48

Our most tender cut of lean, midwestern beef

Char-broiled Ribeye

14 oz. 43

Perfectly marbled steak for peak flavor

Parmesan Crusted New York Strip

35

Abundant marbling for full flavor, topped with Johnny's parmesan butter crust

Chubby Cut Top Sirloin

9 oz. 28

A steakhouse classic, combining marbling, tenderness and flavor

Johnny's Bone-in Ribeye

20 oz. 52

Both flavorful and tender with a perfect amount of marbling

Crusted Steak and Shrimp

39

Parmesan crusted top sirloin served with jumbo shrimp stuffed with lump crab meat resting on béarnaise sauce
Substitute a 6 oz. filet – add 12

Beef filet topped with a truffle duxelle, wrapped in prosciutto and baked inside a puff pastry
Steak Toppers
Horseradish, Parmesan or Gorgonzola Cheese

Balsamic Sage Mushrooms

2

Sinatra, Chanel or Diavolo Style

9
Specialty Beef
Veal sautéed with shrimp, crab meat, mushrooms, sun-dried tomatoes, fresh basil, roasted garlic and light cream sauce

Veal topped with marinara sauce and fresh mozzarella cheese

Heart of Italy Combination

33

Portion of the chicken parmigiano, fettuccine minelli and the parmesan crusted top sirloin
Substitute a 6 oz. filet – add 12

Oven Roasted Prime Rib

12 oz. 36 | 14 oz. 39 | 16 oz. 44

Rubbed with fresh herbs and spices then slow-roasted, served with beef au jus and creamy horseradish sauce
(Available Friday and Saturday)
Chicken
Two chicken cutlets breaded in herbed focaccia crumbs, topped with marinara and fresh mozzarella cheese

8 oz. chicken breast dredged in flour and sautéed in lemon, butter, white wine, capers and red onion
Seafood
Salmon roasted on a cedar plank and glazed with apricot butter

Jumbo shrimp stuffed with lump crab meat, served with béarnaise sauce

Featured Daily Seafood

Ask your server about our daily seafood feature!
Upgrades
Potato/Vegetable

Loaded Baked Potato 2.5
Asparagus 4.5
Creamy Risotto 6
Broccolini 4
Brussels Sprouts 4
Lobster Mac & Cheese 6
Iron Skillet Potatoes 9

Salad

Caesar 4
Spinach 5
Wedge 5
Goat Cheese 6
Salads
Skewer of filet tips, spring greens, Gorgonzola cheese, cherry tomatoes, thick-cut bacon and Johnny's
Tribute dressing

Fresh Atlantic salmon, parmesan cheese, whipped goat cheese, red onion, bruschetta tomatoes and spring greens tossed in white balsamic vinaigrette

Johnny's Supper club Spinach

15

Spinach, sun-dried tomatoes, sweet toasted pecans, crispy prosciutto and a hard cooked egg with Johnny's
hot bacon dressing

Iceberg wedge covered in blue cheese dressing, cherry tomatoes, sliced pepperoncini, sliced red onions and chopped bacon
Seafood & Risotto
Salmon roasted on a cedar plank and glazed with apricot butter

Shiitake Steak Risotto

35

Beef medallions alongside sautéed shiitake mushrooms and spinach, served over parmesan risotto and covered with cabernet demi-glace

scallops and arugula Risotto

30

Seared scallops, lemon butter, cherry tomatoes, arugula and shaved Asiago cheese, served over parmesan cheese risotto
Steaks
Steak Toppers | Balsamic Sage Mushrooms – 2 | Grilled Onions – 2
Johnny's Steak De Burgo

38

Our signature steak – beef tenderloin medallions, roasted garlic, basil and oregano served in a cream sauce

Midwest's Best Filet Mignon

6 oz. 36 | 10 oz. 48

Our most tender cut of lean, midwestern beef

Char-broiled Ribeye

14 oz. 43

Perfectly marbled steak for peak flavor

Chubby Cut Top Sirloin

9 oz. 28

A steakhouse classic, combining marbling, tenderness and flavor
Sides
Potato/Vegetable

Fresh Vegetables
Baked Potato
Garlic Mashed Potatoes
Asparagus
Broccolini
Brussels Sprouts
Desserts
Warm Chocolate Cake

Fresh baked chocolate cake with a molten center, served with cinnamon ice cream, whipped cream and caramel drizzle

Crème Brûlée

Sweet cream, egg yolks, vanilla and sugar baked into a smooth custard, topped with caramelized sugar

Tiramisu Cake

Ladyfingers dipped in coffee and rum layered with Mascarpone, amaretto and fresh whipped cream all on top a chocolate ganache pie crust with a dusting of cocoa

Turtle Cheesecake

Cheesecake topped with chocolate ganache frosting, creamy caramel and chopped pecans on a brownie crust

Limoncello Cake

Citrus cake layered with raspberry preserves, fresh lemon custard and fresh berries

Roasted Banana Cheesecake

Cheesecake topped with a fresh banana brûlée and salted rum butterscotch on a graham cracker crust
Coffee Drinks
Italian Coffee

Baileys, amaretto, coffee and whipped cream

Café Veronique

Peppermint Schnapps, Crème de Cacao, coffee and whipped cream

Café Alpine

Baileys, coffee and whipped cream

Café Francesco

Tia Maria, Grand Marnier, Crème de Cacao, coffee and whipped cream
Limited Inventory
Pinot Grigio, Alto Adige, Italy

Arceno Chianti, Italy

Chardonnay, Napa Valley, California

Champagne, France

Cabernet Sauvignon, Napa Valley, California
WHITE / ROSÉ
Moscato d'Asti, Piedmont, Italy

Riesling, Mosel-Saar-Ruwer, Germany

Rosé, Italy

Sauvignon Blanc, Marlborough, New Zealand
Pinot Grigio
Italy

Friuli, Italy
Chardonnay
Hess 'Shirtail Creek'

12 / 40

California

Kendall-Jackson 'Vintner's Reserve'

13 / 51

California

FRANCIS FORD COPPOLA

14 / 58

Chardonnay Pavilion, California
Interesting Reds
Red Blend, Italy

Sweet Red, Italy

Chianti, Italy

Malbec, Argentina
Pinot Noir
Sonoma, California

California
Merlot
ROBERT MONDAVI PRIVATE SELECT

14 / 46

California
Red Blends
JOSH CELLARS 'LEGACY'

12 / 38

California

Toscana Rubio

FRANCIS FORD COPPOLA

15 / 65

Claret
Cabernet
California

Napa Valley, California

Horse Heaven Hills
Champagne / Sparkling Wine
Prosecco, Italy

Sparkling Red, Italy

FRANCIS FORD COPPOLA

14 / 42

Blanc De Blancs, California
Martinis
Raspberry Limoncello

Ketel One, Limoncello and Raspberry Puree

White Cosmo

Smirnoff Citrus, Cointreau, White Cranberry and Lime Juice

Razzle Dazzle

Smirnoff Raspberry, Triple Sec, Blue Curacao, Sweet & Sour and Grenadine

Wedding Cake

Smirnoff Vanilla, Amaretto, Cranberry and Pineapple Juice

Tuscan Sunrise

Malibu, Tito's, Pineapple and Orange Juice

The Rude Cosmopolitan

Patrón, Triple Sec, Cranberry and Lime Juice

The Dirty Bird

Grey Goose, Bombay Sapphire, Olive Juice and Blue Cheese Stuffed

Simple Peach

Tito's, Grand Marnier, Peach Puree, Simple Syrup and Lime Juice
Contemporary Cocktails
Moscow Mule

Vodka, Ginger Beer and Lime Juice in a Traditional Copper Mug

Horsefeather

A KC Classic: Rieger's Kansas City Whiskey, Ginger Beer, Bitters and Lemon

Sazerac

Rye Whiskey, Absinthe, Peychaud's & Angostura Bitters and Simple Syrup, Served Neat

Raspberry Mai Tai

Malibu, Amaretto, Raspberry Puree, Orange and Pineapple Juice
Beer
Bottled

Bud Light
Budweiser
Coors Light
Corona
Dos Equis Lager
Guinness
Heineken
Michelob Ultra
Miller Lite
Peroni
Stella Artois

Draft

16 or 20 oz.
Boulevard Wheat
Bud Light
Free State
Copperhead Pale Ale
Free State
Oatmeal Stout
Free State
Yakimaniac IPA
KC Bier Dunkel
KC Bier Helles